About BIO in One
As the main foundation of our Company we were able to get an order in 1995 for (Malu and Katu pol) meaning curry nuts and seasonal coconuts for Desiccated and milk products. The founder of our company is Mr. W.A. Prageeth Sithara. After the Company was formed and acting according to his future vision and with the aim of strengthening and elevating the Company "cutting of curry nuts" was started along with supplying the market with coconut oil in bulk. This venture was named "Dev Thilina" meaning "Gift of God".
In order to stabilize and confirm virgin coconut oil and white coconut oil and to supply these under approved quality standards the first steps were taken by establishing a factory to produce these commodities in 2007. This factory was completed in 2010.
When planning the factory it was easy to produce these commodities of a high standard, due to his professional and technical knowledge. Thereafter in 2014 our company was registered as a recognized institution which supplied quality goods to its clients.
With the aim of enjoying our produce among overseas customers, "Devthilina" was started in France in 2014. By this time we had two directors and a staff of 30.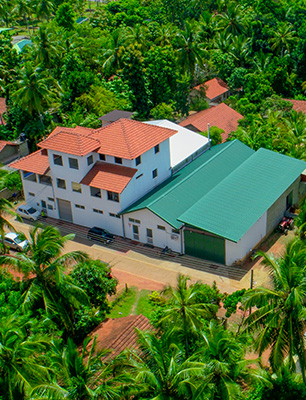 Our Vision
'To achieve our customers tongues and give them good service with nutritious natural organic food that would help their body composition and variety of food that surely enjoy.'
Our Mission
'Through commitment to peoples system and technology we lead the way in providing value to our customers by producing creative food solutions in a safe environment.'